Travel Light, Travel Right: Packing Tips for Families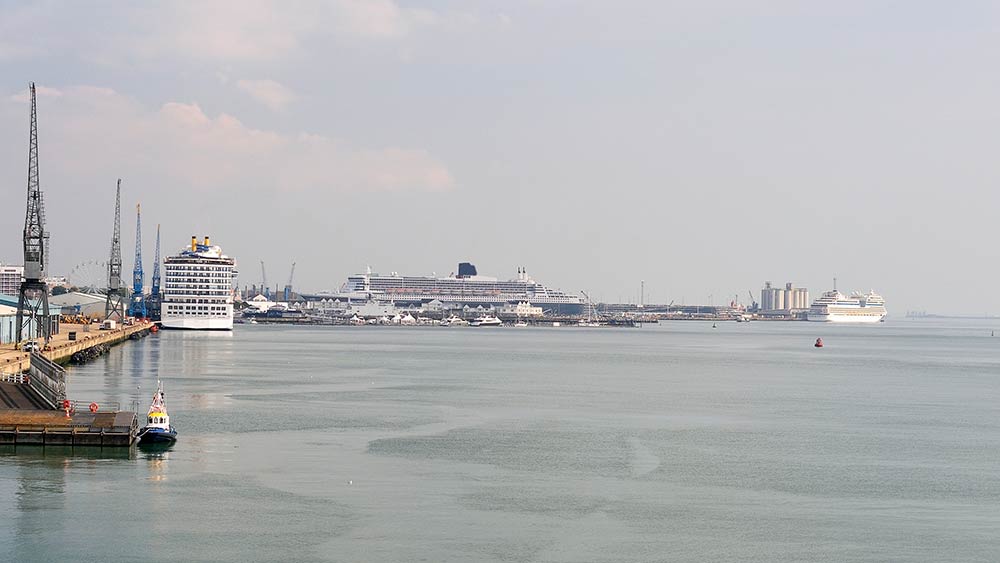 As a parent, I know just how overwhelming packing for a family trip can be. But with the right tips and tricks, it doesn't have to be a stressful experience.
In this guide, I'll share practical advice on choosing the perfect suitcase for your little travelers, packing essential items to keep your kids happy and safe, and minimizing luggage to make traveling easier.
Plus, I'll give you clever packing hacks and an ultimate checklist so you never forget anything again.
Let's travel light and travel right!
Key Takeaways
Choose durable and lightweight materials for kids' luggage
Pack versatile clothing items and use packing hacks to minimize luggage
Create a checklist and be strategic in packing to maximize space
Tailor packing approach to each child's needs and include essential items for children
Kids' Luggage: Choosing the Right Suitcase for Your Little Travelers
When it comes to choosing the right suitcase for your little travelers, you'll want to make sure it's durable, lightweight, and easy for them to handle.
Kids' luggage should be able to withstand the rough handling that often comes with travel. Look for suitcases made from strong materials like polycarbonate or ABS plastic. These can handle bumps and knocks without breaking easily.
It's also important to consider the weight of the suitcase since kids may struggle with heavy bags. Opt for lightweight options made from materials like nylon or polyester.
Lastly, choose a suitcase with wheels and a telescopic handle so that your child can easily maneuver it through airports and hotels.
Essential Items for Children: What to Pack to Keep Your Kids Happy and Safe
Make sure to pack all the necessary items for your kids to keep them happy and safe during your trip. When it comes to traveling with children, being prepared is key. Here are three essential items you should always have in your kids' travel bag:
Comforting Blanket: A soft and familiar blanket can help soothe your child during long journeys or unfamiliar sleeping arrangements.

Entertainment Kit: Fill a small bag with age-appropriate games, books, and toys that will keep your little ones entertained throughout the trip.

Snacks and Water Bottle: Hunger strikes at unexpected times, so pack a variety of healthy snacks like fruit slices or granola bars. Don't forget a refillable water bottle to stay hydrated on the go.
Minimizing Luggage: Tips for Streamlining Your Family's Packing
Packing efficiently can help streamline your family's luggage. As a parent, I know how overwhelming packing for a trip can be, especially when you have kids in tow. However, with some simple tips and tricks, you can minimize the amount of luggage you bring without sacrificing anything essential.
One strategy is to pack versatile clothing items that can be mixed and matched. This way, each piece serves multiple purposes and reduces the number of outfits needed. Additionally, rolling clothes instead of folding them helps save space and prevent wrinkles.
Another useful tip is to pack travel-size toiletries or use refillable containers to avoid carrying bulky bottles. You can also consider leaving behind unnecessary items like extra shoes or excessive amounts of toys to lighten your load.
Remember to make a checklist before packing to ensure you have everything you need while avoiding overpacking. By being mindful of what you truly need versus want, you'll be able to travel light and enjoy a more stress-free journey with your family.
Packing Hacks: Clever Tricks to Maximize Space and Stay Organized
Using versatile clothing items and travel-size toiletries can help maximize space in your luggage. When it comes to packing for a family trip, it's important to be strategic and efficient. Here are some clever packing hacks that will not only save you space but also keep you organized:
Roll your clothes: Rolling your clothes instead of folding them not only saves space but also helps prevent wrinkles.
Use packing cubes: These handy organizers are a game-changer when it comes to keeping things tidy in your suitcase. They allow you to separate different items and easily locate what you need.
Utilize empty spaces: Make use of any empty spaces, such as stuffing socks or underwear inside shoes.
By implementing these packing hacks, you'll be amazed at how much more you can fit into your luggage while staying organized.
Now, let's move on to the ultimate checklist for family travel: don't forget these must-have items…
The Ultimate Checklist for Family Travel: Don't Forget These Must-Have Items
Don't forget to bring these essential items for your family trip.
As a parent, I know how important it is to be prepared when traveling with kids. First and foremost, make sure you have all the necessary documents such as passports, ID cards, and medical records.
Pack enough clothes for each family member, including extra outfits in case of accidents or spills. Don't forget toiletries like toothbrushes, toothpaste, and soap.
For entertainment during the journey, bring books, games, and electronic devices loaded with movies or TV shows. Snacks are a must-have too! Pack some healthy options like fruits and granola bars to keep hunger at bay.
Finally, always carry a first aid kit with essentials like band-aids, antiseptic cream, and any medications your family may need.
Managing Kids' Carry-Ons: How to Pack for In-Flight Entertainment and Comfort
Make sure your kids' carry-ons are filled with activities and comfort items to keep them entertained during the flight. Here are a few essentials that will make their journey more enjoyable:
A coloring book and crayons: Let their creativity flow as they color in pictures of their favorite characters or scenes from their favorite movies.

Snacks: Pack some healthy snacks like granola bars, fruit slices, and crackers to keep hunger at bay. Don't forget a reusable water bottle to stay hydrated!

Their favorite stuffed animal or blanket: Having something familiar from home can provide comfort and security during the flight.
Remember, traveling with kids can be challenging but being prepared is key. By packing these simple yet essential items, you'll ensure a smoother and more enjoyable journey for your little ones.
Happy travels!
Packing for Different Ages: Tailoring Your Approach to Each Child's Needs
When packing for different ages, it's important to consider each child's individual needs and tailor your approach accordingly.
For infants, pack plenty of diapers, wipes, and extra clothes in case of accidents. Don't forget their favorite blanket or toy for comfort.
Toddlers require a bit more planning. Pack snacks to keep them satisfied during the journey and small toys or activities to keep them entertained. Remember to bring any necessary medications or special items they may need.
Older children can help with their own packing but might still need guidance. Encourage them to choose a few favorite toys or books and remind them of any essentials like toiletries or electronics chargers. It's also crucial to involve them in the process so they feel included and responsible for their belongings.
Frequently Asked Questions
Are There Any Restrictions on What Can Be Packed in Kids' Luggage?
Yes, there are some restrictions on what can be packed in kids' luggage. It's important to check with your airline for specific guidelines, but generally, items like sharp objects and liquids over a certain amount are not allowed.
How Can I Ensure That My Child's Essential Items Are Easily Accessible During Travel?
I make sure my child's essential items are easily accessible during travel by packing them in a separate bag or using pockets in their carry-on. This way, we can quickly find what we need without rummaging through the entire luggage.
Can You Provide Some Tips for Packing Efficiently and Minimizing Luggage for a Family Trip?
Sure, here are some tips on packing efficiently and minimizing luggage for a family trip. Start by making a checklist, pack versatile clothing, use packing cubes, and only bring essentials. Happy travels!
What Are Some Creative Packing Hacks That Can Help Save Space?
One creative packing hack is using vacuum-sealed bags to compress clothes, saving space in your luggage. It's like shrinking your wardrobe down to a tiny size! Plus, it keeps everything organized and wrinkle-free.
Is There a Checklist Available That Includes All the Must-Have Items for Family Travel?
Yes, there is an ultimate checklist available that includes all the must-have items for family travel. It's a helpful resource to ensure you don't forget anything important when packing for your trip.
Master the Move: Expert Tips for Relocating Abroad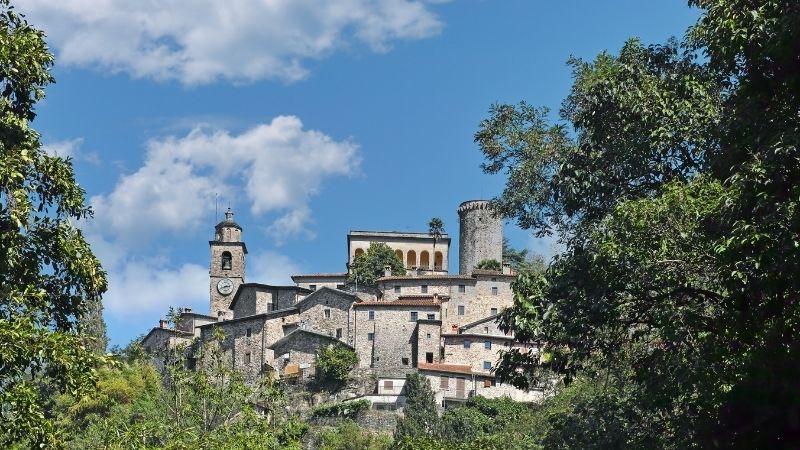 As someone who has relocated abroad multiple times, I understand the challenges and excitement that come with moving to a new country. That's why I'm here to share my expert tips on how to master the move and make your transition as smooth as possible.
In this comprehensive guide, we'll dive into practical advice on relocation services, key packing essentials, options for international shipping, the importance of legal documents, and strategies for adjusting to different time zones.
Whether you're a seasoned traveler or embarking on your first international move, this article is designed to serve you every step of the way.
Key Takeaways
Relocation services can provide valuable support in finding housing, navigating local customs, and offering information on schools, healthcare systems, and transportation options.
When packing for a move abroad, create a detailed inventory, prioritize essentials, use space-saving techniques, and label boxes for easy unpacking.
Consider various international shipping options like air freight, ocean freight, and door-to-door delivery, choosing the one that fits your needs and budget.
Ensure you have all necessary legal documents, including a valid passport, research visa requirements in advance, obtain work permits or residence cards if needed, and consider appointing someone as power of attorney.
Relocation Services
If you're planning to move abroad, you'll want to consider using relocation services to help make the process smoother and less stressful.
Relocation services are designed to assist individuals and families with every aspect of their move, from finding suitable housing to navigating local customs and regulations. These services can provide invaluable support in unfamiliar territories, ensuring that your transition is as seamless as possible.
They often have extensive knowledge of the destination country, including information on schools, healthcare systems, and transportation options. By utilizing relocation services, you can save time and effort by letting professionals handle the logistics while you focus on settling into your new life.
Now that you have a better understanding of how relocation services can benefit your move abroad, let's delve into some essential packing tips for a successful international relocation.
Packing Essentials
Make sure you have all the necessary items packed for your move overseas. Moving to a new country can be an exciting adventure, but it also requires careful planning and preparation. To help you stay organized, here are three essential packing tips to consider:
Create a detailed inventory: Before you start packing, make a list of all the items you plan to take with you. This will not only help you keep track of your belongings but also assist with any insurance claims in case of loss or damage during transit.

Pack strategically: When packing your belongings, remember to prioritize essentials such as clothing, toiletries, and important documents. Utilize space-saving techniques like rolling clothes instead of folding them and using vacuum-sealed bags for bulky items.

Label everything: Labeling your boxes is crucial when moving abroad. Clearly mark each box with its contents and destination room in your new home. This will make unpacking much easier and save you time when settling into your new surroundings.
Now that you have mastered the art of packing, let's explore the various international shipping options available to ensure a smooth transition to your new home abroad.
International Shipping Options
Let's explore the different international shipping options available to ensure a smooth transition to your new home abroad.
When it comes to moving overseas, it's crucial to have reliable and efficient shipping services for your belongings. There are several options you can consider, such as air freight, ocean freight, and door-to-door delivery.
Air freight is the fastest but can be expensive, while ocean freight is more cost-effective but takes longer. Door-to-door delivery offers convenience by handling all aspects of the shipping process.
It's important to carefully research each option and choose the one that best fits your needs and budget. By selecting a reputable shipping company with experience in international moves, you can have peace of mind knowing that your items will arrive safely at your destination.
Now let's discuss the importance of legal documents in your relocation process.
Importance of Legal Documents
It's crucial to have all the necessary legal documents in order for a smooth relocation process. Without them, you may encounter delays, difficulties, and even legal issues when moving abroad. To ensure a hassle-free transition, here are some key points to consider:
Passports and Visas: Make sure your passport is valid for at least six months beyond your planned stay. Research the visa requirements of your destination country well in advance.

Work Permits and Residence Cards: If you're planning to work or live abroad, obtain the necessary permits or residence cards before you relocate.

Power of Attorney: Consider appointing someone as your power of attorney in case any legal matters arise while you're away.
Having these documents sorted will save time and prevent unnecessary stress during your move.
Now that we have our paperwork in place, let's explore strategies for adjusting to time zones.
Strategies for Adjusting to Time Zones
Adjusting to different time zones can be challenging, but there are effective strategies that can help ease the transition.
As someone who has traveled extensively and experienced the difficulties of jet lag firsthand, I understand the importance of finding ways to adjust quickly and efficiently.
One strategy that has worked well for me is gradually adjusting my sleep schedule a few days before traveling. This means going to bed earlier or later depending on the time zone of my destination.
Additionally, staying hydrated, avoiding caffeine and alcohol during flights, and getting exposure to natural sunlight upon arrival can also help reset your body's internal clock.
Lastly, maintaining a consistent routine with meals and exercise can aid in adapting to the new time zone more smoothly.
Frequently Asked Questions
Relocation Services:
Relocation services are crucial for a smooth move abroad. They provide assistance with finding housing, navigating local laws, and settling into a new environment. Their expertise ensures a stress-free transition to your new home.
How Do I Find Trustworthy and Reliable Relocation Service Providers?
To find trustworthy and reliable relocation service providers, it's important to do thorough research, read reviews, and ask for recommendations from friends or colleagues who have had positive experiences.
What Are the Benefits of Using a Relocation Service Instead of Organizing the Move Myself?
Using a relocation service offers numerous benefits, such as saving time and reducing stress. They handle the logistics, provide expertise on legal documents, offer packing essentials, and assist with international shipping. It's a smart move!
Are There Any Specific Relocation Services That Specialize in Certain Countries or Regions?
Yes, there are relocation services that specialize in certain countries or regions. They provide expertise and support tailored to the unique challenges of moving abroad, ensuring a smoother transition for individuals and families.
Can Relocation Services Help With Finding Housing and Schools in the New Country?
Yes, relocation services can assist in finding housing and schools in the new country. They have extensive networks and expertise to help navigate these important aspects of moving abroad.
Navigating Expat Finances: a Guide to Expat Taxes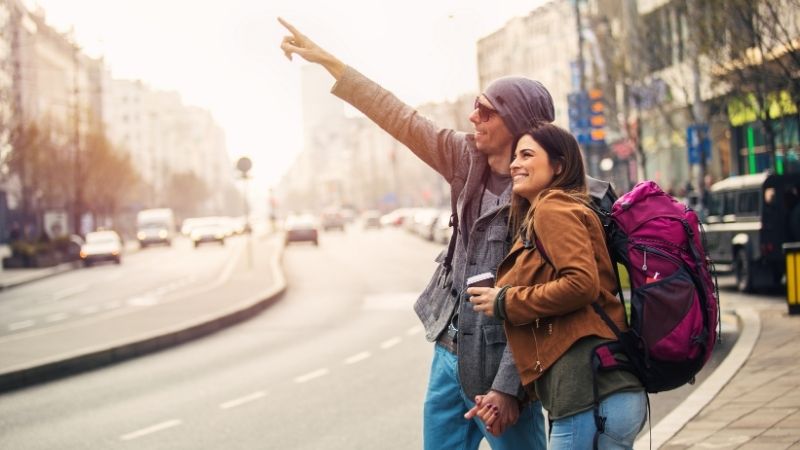 As an expat, navigating the complexities of taxes can feel like traversing uncharted waters. But fear not! In this guide, I will be your compass, shedding light on everything you need to know about expat taxes.
From understanding double taxation agreements to maximizing your tax benefits through exemptions and deductions, we'll cover it all.
And don't worry, I'll also dive into the role of tax consultants who can help steer you in the right direction.
So let's set sail and embark on this financial journey together!
Key Takeaways
Double taxation agreements aim to eliminate or reduce the double tax burden by determining the primary right to tax certain types of income.
Conduct thorough research on tax laws and rates in the host country to navigate local tax rates and reporting requirements.
Expats can take advantage of exemptions and deductions such as the Foreign Earned Income Exclusion, Foreign Housing Exclusion or Deduction, Foreign Tax Credit, and Moving Expenses Deduction.
Seeking guidance from a tax consultant specialized in expat taxes can ensure compliance, maximize financial benefits, and provide advice on optimizing investments and assets.
Understanding Double Taxation Agreements
You should understand how double taxation agreements work to avoid paying taxes on the same income twice. Double taxation occurs when a person or business is liable to pay tax in two different countries on the same income.
To prevent this, many countries have entered into double taxation agreements with each other. These agreements aim to eliminate or reduce the double tax burden by specifying rules for allocating taxing rights between the countries involved. They typically determine which country has the primary right to tax certain types of income and provide mechanisms for granting relief from double taxation, such as allowing for a foreign tax credit or an exemption from one of the countries' taxes.
It is crucial to be aware of these agreements when dealing with international taxation matters to ensure compliance and optimize your tax position.
Navigating Local Tax Rates as an Expat
Understanding the current local tax rates is essential for expats. As someone living and working abroad, it's crucial to be aware of how much you'll be taxed in your host country. Here are some key points to consider:
Research: Conduct thorough research on the tax laws and rates in your host country.
Tax brackets: Understand the different tax brackets and how they apply to your income level.
Deductions: Familiarize yourself with any available deductions or exemptions that could lower your taxable income.
Reporting obligations: Be aware of the reporting requirements for foreign income and assets.
Seek professional advice: Consider consulting with a tax consultant who specializes in expat taxation to ensure compliance and optimize your financial situation.
By understanding local tax rates, you can effectively plan your finances and maximize savings while living as an expat.
Reporting Income: What Expat Taxpayers Need to Know
Researching the current reporting requirements for foreign income and assets is crucial for expat taxpayers. As an expat, it's important to understand what needs to be reported and how to do so accurately. The IRS requires all U.S. citizens or resident aliens living abroad to report their worldwide income, including income earned from foreign sources. This includes wages, self-employment income, rental income, and investment income.
It's essential to keep detailed records of all your earnings and consult with a tax consultant experienced in expat taxes to ensure compliance with reporting obligations.
Understanding the reporting requirements can help expats avoid penalties and ensure they are in good standing with the IRS while maximizing their tax benefits.
Now let's delve into exemptions and deductions for expats: maximizing your tax benefits.
Exemptions and Deductions for Expats: Maximizing Your Tax Benefits
Maximizing your tax benefits as an expat involves taking advantage of exemptions and deductions available to you. By understanding the various ways you can reduce your taxable income, you can minimize your overall tax liability while still complying with the law. Here are five key exemptions and deductions that can help you maximize your tax benefits:
Foreign Earned Income Exclusion: This allows you to exclude a certain amount of your foreign earned income from U.S. taxation.

Foreign Housing Exclusion or Deduction: You may be eligible for an exclusion or deduction for housing expenses incurred while living abroad.

Foreign Tax Credit: If you pay taxes to a foreign country, you may be able to claim a credit against your U.S. tax liability.

Moving Expenses Deduction: If you meet certain criteria, you may be able to deduct the costs associated with moving overseas.

Retirement Contributions: Depending on your circumstances, contributions made to retirement accounts while living abroad may be eligible for tax advantages.
Understanding these exemptions and deductions is crucial in maximizing your tax benefits as an expat. It is advisable to consult with a professional who specializes in expat taxes to ensure that you are taking full advantage of all available opportunities.
The Role of Tax Consultants in Expatriate Tax Planning
When it comes to expatriate tax planning, it's essential to seek guidance from a tax professional who specializes in assisting individuals living abroad. As an expat, navigating the complexities of international tax laws can be overwhelming, but with the help of a knowledgeable tax consultant, you can ensure compliance and maximize your financial benefits.
A tax consultant experienced in expatriate taxation will have a deep understanding of double taxation agreements, local tax rates, reporting requirements, exemptions, and deductions specific to your situation. They will guide you through the process of filing taxes in both your home country and your host country while minimizing any potential liability.
Additionally, they can provide valuable advice on structuring investments and assets to optimize your overall financial position. By partnering with a trusted tax consultant, you can confidently manage your expat taxes and focus on enjoying your life abroad.
Key Considerations for Expats: Staying Compliant With Tax Laws
To ensure compliance with tax laws as an expat, it's important for you to understand key considerations such as double taxation agreements, local tax rates, reporting requirements, income exemptions, and deductions. As an expat navigating the complexities of taxes in a foreign country, staying compliant should be your top priority. Here are some key factors to keep in mind:
Double Taxation Agreements: Familiarize yourself with the tax treaties between your home country and the host country to avoid being taxed twice on the same income.

Local Tax Rates: Understand the tax rates in your host country and how they may differ from your home country's rates.

Reporting Requirements: Be aware of the deadlines for filing tax returns and fulfilling any reporting obligations.

Income Exemptions: Determine if there are any specific exemptions or exclusions that apply to expats in order to minimize your taxable income.

Deductions: Take advantage of available deductions related to housing costs, education expenses, or other eligible expenses.
Frequently Asked Questions
Are There Any Additional Reporting Requirements for Expats Besides Filing a Tax Return?
Yes, expats may have additional reporting requirements besides filing a tax return. These can include disclosing foreign bank accounts, foreign assets, and certain financial transactions. It's important to consult with a tax professional to ensure compliance.
How Can Expats Minimize Their Tax Liability Through Exemptions and Deductions?
To minimize tax liability, expats can utilize exemptions and deductions. For example, they can claim the Foreign Earned Income Exclusion to exclude a portion of their income from taxation. Additionally, they may deduct qualified expenses related to their foreign residency.
What Are the Potential Consequences of Not Complying With Tax Laws as an Expat?
Not complying with tax laws as an expat can lead to potential consequences, such as penalties, fines, legal action, and even deportation. It is crucial to stay informed and seek professional advice to ensure compliance and avoid these risks.
What Are the Key Factors to Consider When Choosing a Tax Consultant for Expatriate Tax Planning?
When choosing a tax consultant for expatriate tax planning, key factors to consider include their expertise in international taxation laws, experience with expat clients, and the ability to provide personalized advice based on individual circumstances.
Can Expats Claim Tax Credits for Taxes Paid in Their Home Country?
Yes, expats can claim tax credits for taxes paid in their home country. This helps to avoid double taxation and allows individuals to offset the taxes they owe in their host country.
Idyllic After Work: Perfect Retirement Destinations for Expats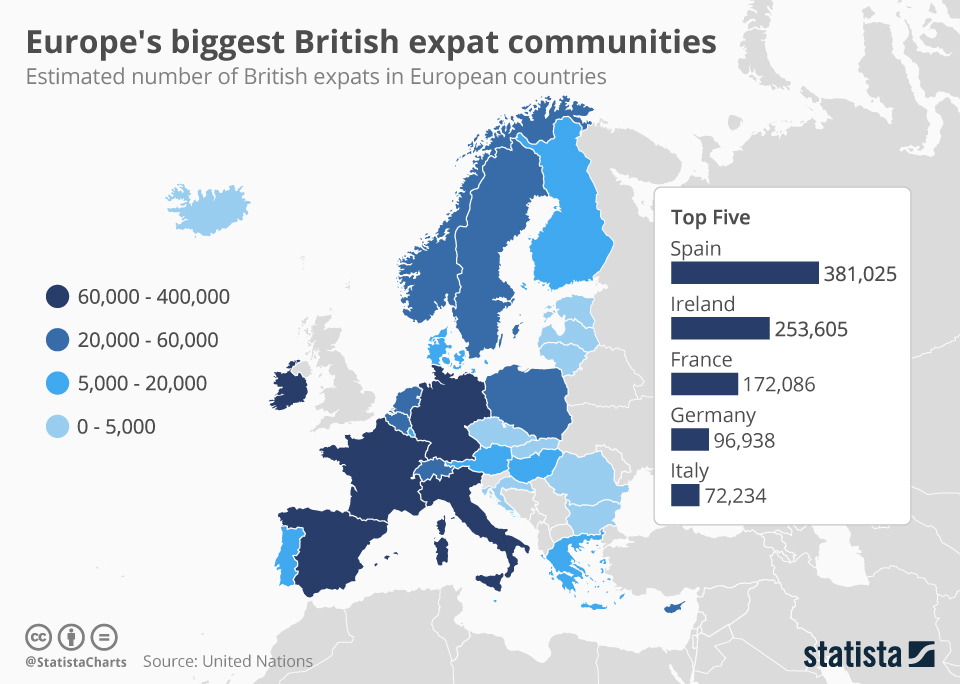 As an avid traveler and retirement enthusiast, I am thrilled to share with you my comprehensive guide on the perfect retirement destinations for expats.
Contrary to popular belief, retiring abroad doesn't have to be a daunting task. In fact, it can be an idyllic after-work experience filled with adventure, relaxation, and new opportunities.
From exploring visa requirements to uncovering local amenities and health services, join me as we delve into the best places for expats to retire and make the most of their golden years.
Key Takeaways
Understanding and researching visa requirements is crucial for expats considering retirement in a foreign country.
The cost of living varies greatly among retirement destinations, so it is important to consider expenses and ensure financial stability.
Retirement destinations with well-established senior communities offer support and a fulfilling lifestyle for retirees.
Local amenities, attractions, and health and wellness services are important factors to consider when choosing a retirement destination.
Visa Requirements for Expats in Retirement Destinations
Visa requirements can vary for expats looking to retire in different destinations. It's important to research and understand the specific visa regulations of your desired retirement location.
Some countries offer special retirement visas that are designed to attract retirees and make the process easier. For example, Thailand has a Retirement Visa option for individuals aged 50 or older who meet certain financial criteria.
Other countries may require proof of sufficient income, health insurance coverage, or an investment in the local economy. It's also worth considering whether you want a temporary or permanent residency status.
Consulting with an immigration lawyer or researching government websites can provide valuable guidance on the visa requirements for retiring abroad and help ensure a smooth transition to your new life as an expat retiree.
Cost of Living in Ideal Retirement Destinations
The cost of living in these ideal retirement spots can vary significantly. When considering where to retire, it's important to factor in expenses such as housing, healthcare, groceries, transportation, and entertainment.
Some popular retirement destinations for expats offer a lower cost of living compared to others. For example, countries like Thailand and Mexico are known for their affordable lifestyles. On the other hand, places like Switzerland or Singapore tend to have a higher cost of living.
It's also worth noting that within each country, different cities or regions may have varying costs. Before making a decision, it is essential to research and compare the cost of living in various retirement destinations to ensure financial stability during your golden years.
Exploring Senior Communities in Retirement Destinations
When considering retirement spots, it's crucial to explore senior communities and the range of amenities they offer.
Senior communities are specifically designed to cater to the needs and preferences of retirees, providing a safe and vibrant environment for their golden years. These communities often feature various housing options, including independent living apartments, assisted living facilities, and even nursing homes for those who require more extensive care.
Additionally, these communities typically offer a wide array of amenities such as fitness centers, swimming pools, recreational activities, and social events. They also provide services like housekeeping, transportation assistance, and on-site medical facilities or access to healthcare providers.
By choosing a retirement destination with well-established senior communities, retirees can enjoy a fulfilling lifestyle surrounded by like-minded individuals while receiving the support they need.
Now let's delve into the local amenities: what to expect in retirement destinations.
Local Amenities: What to Expect in Retirement Destinations
If you're considering retirement destinations, you'll be pleased to find a multitude of local amenities that cater to your needs and preferences. Here are three things you can expect in retirement destinations:
Recreation options: Retirement destinations often offer a wide range of recreational activities such as golf courses, tennis courts, swimming pools, and hiking trails. Whether you enjoy staying active or prefer a more relaxed lifestyle, there's something for everyone.

Cultural attractions: Many retirement destinations boast vibrant cultural scenes with museums, theaters, art galleries, and music venues. You can immerse yourself in the local culture and enjoy a variety of artistic performances and exhibitions.

Dining and shopping opportunities: From quaint cafes to fine dining restaurants, retirement destinations have diverse culinary offerings that will satisfy any palate. Additionally, there are usually plenty of shopping options including boutiques, markets, and malls where you can find everything you need.
With these enticing local amenities available in retirement destinations worldwide, it's time to explore the health and wellness services that cater specifically to expats like us.
Health and Wellness Services for Expats in Retirement Destinations
Explore the variety of health and wellness services catered specifically to expats like you in retirement destinations.
When it comes to taking care of your well-being, retirement destinations for expats offer a wide range of options. From state-of-the-art healthcare facilities to specialized clinics, you can find everything you need to maintain a healthy lifestyle. Many retirement destinations have hospitals that provide top-quality medical services, including specialist consultations and advanced treatments.
Additionally, these locations often have wellness centers offering various therapies like acupuncture, yoga classes, and massage therapy. You'll also find fitness centers equipped with modern equipment and personal trainers who can customize exercise programs tailored to your needs.
These health and wellness services are designed with expats in mind, providing convenient access to comprehensive care so that you can fully enjoy your retirement years.
Making the Most of Retirement: Top Activities and Opportunities in Ideal Destinations
To truly maximize your retirement experience, take advantage of the top activities and opportunities in these ideal destinations. Here are three ways to make the most of your retirement:
Explore the local culture: Immerse yourself in the vibrant traditions and customs of your chosen destination. Attend festivals, visit museums, and try local cuisine to truly appreciate the unique flavor of each place.

Stay active and fit: Engage in physical activities that will keep you healthy and energized. Take advantage of scenic hiking trails, join fitness classes, or participate in water sports like swimming or kayaking.

Give back to the community: Use your skills and experiences to make a positive impact on others' lives. Volunteer at local charities or organizations dedicated to helping those in need. By serving others, you'll find fulfillment and purpose during your retirement years.
Frequently Asked Questions
Are There Any Specific Age Requirements for Obtaining a Retirement Visa in These Destinations?
Yes, there are specific age requirements for obtaining a retirement visa in these destinations. Each country has its own rules, but typically the minimum age is around 55 or 60 years old.
Can Expats in Retirement Destinations Work or Start a Business While Living There?
Yes, expats in retirement destinations can work or start a business while living there. However, it is important to understand the specific visa requirements and regulations of each country before pursuing any employment opportunities.
What Are the Tax Implications for Expats Who Choose to Retire in These Destinations?
Retiring in idyllic destinations can be a dream come true, but it's important to consider the tax implications. As an expat, understanding local tax laws and consulting with financial advisors is crucial for a smooth retirement experience.
Are There Any Restrictions on Property Ownership for Expats in Retirement Destinations?
Yes, there may be restrictions on property ownership for expats in retirement destinations. It's important to research each country's laws and regulations regarding foreign ownership before making any decisions.
Do Retirement Destinations Offer Any Special Benefits or Discounts for Senior Citizens?
Yes, retirement destinations often offer special benefits and discounts for senior citizens. These can include discounted healthcare services, reduced transportation costs, and access to senior-specific recreational activities and community programs.